S9.42.D3 Inset Lock EN 179
Applications
The S9.42.D3 Inset Lock complies with the DIN EN 179 norm and is suitable for safely exiting an emergency exit door – with one interaction with the emergency lock.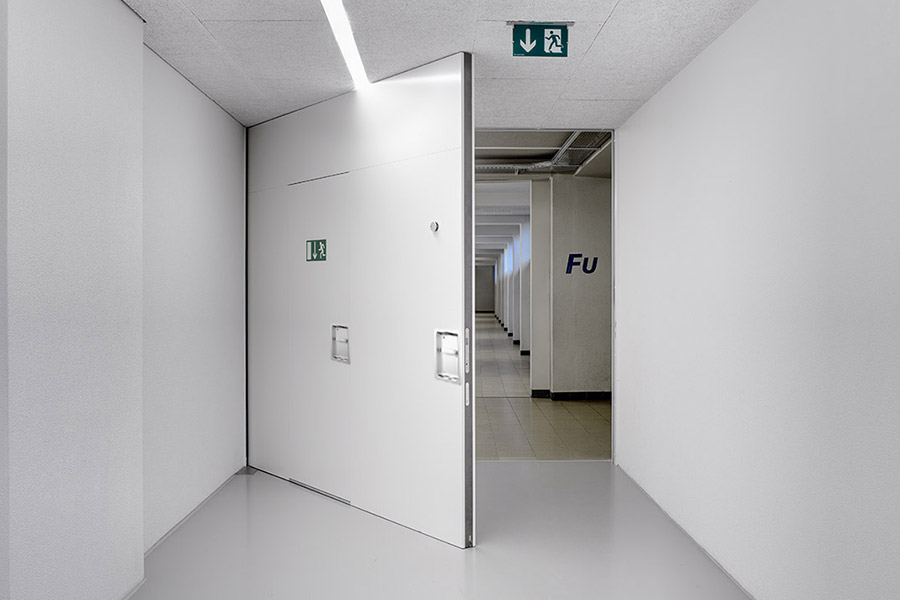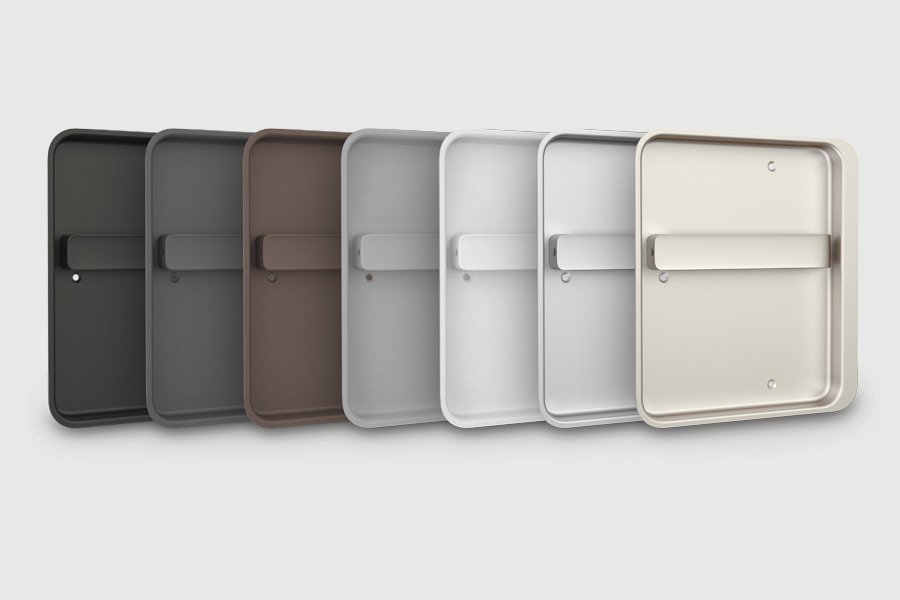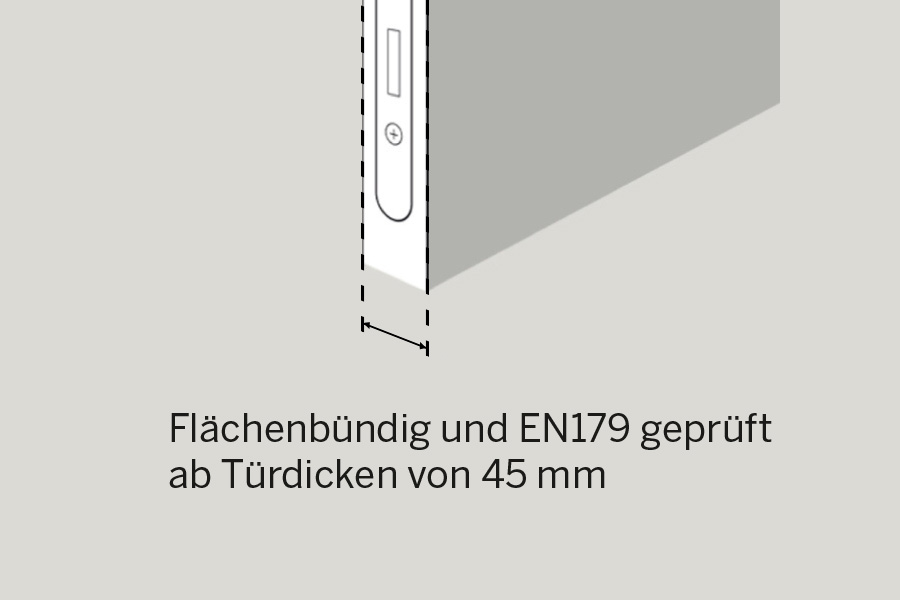 Shallow insertion
Flush-mounted
The flush-mounted handle is suitable for emergency exits and has been especially developed for shallow insertion. Thanks to its flush construction, the inset lock is often used in sliding doors. The inset handle stands out with its exceptional user friendliness in planning and insertion.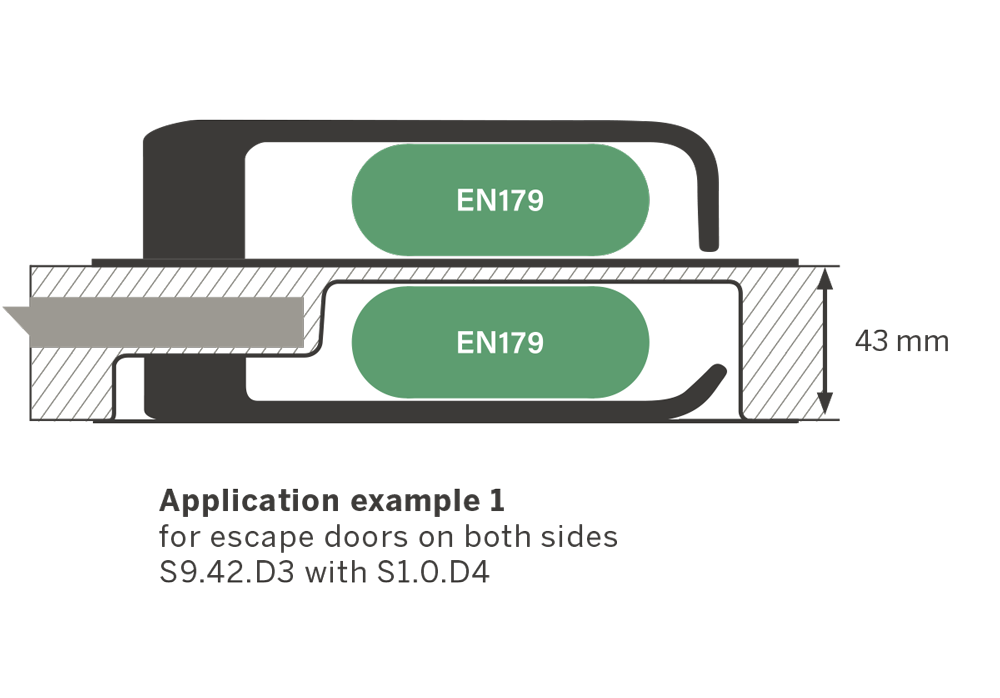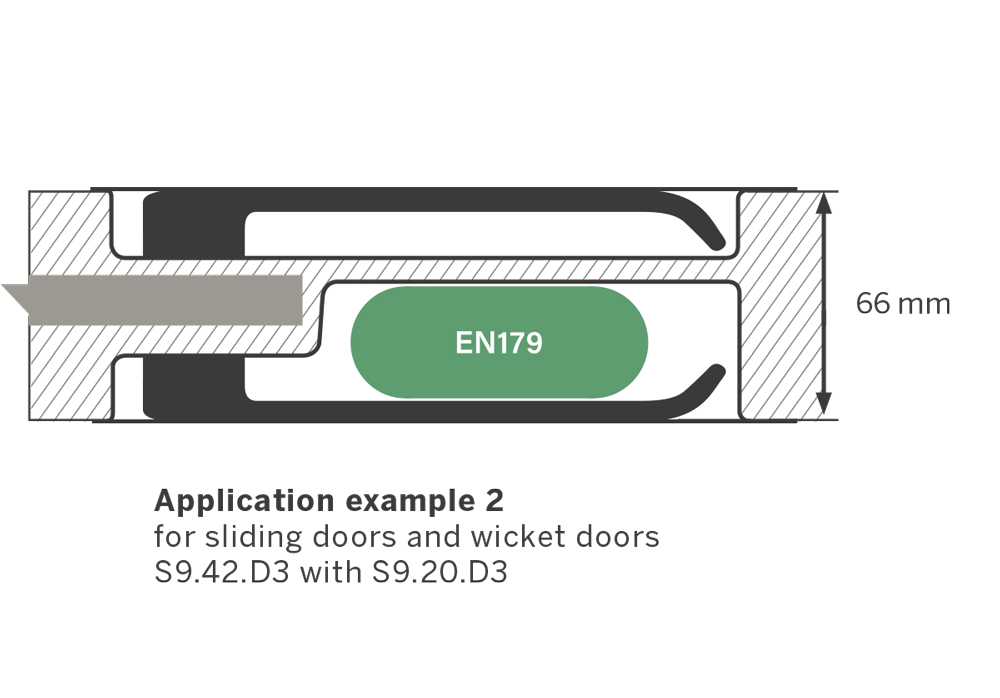 Areas of application
Sports halls, concert halls, museums etc.
Designed for emergency exits, the inset handle focusses on public use – such as sliding doors, pass doors and fire doors.