Schlossfabrik Heusser AG has been producing espagnolette locks for almost 100 years. Highly prized and reliable, in use for many years, even in high-use areas in public buildings.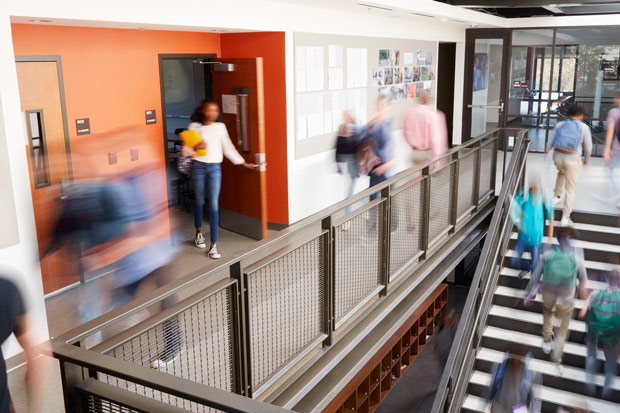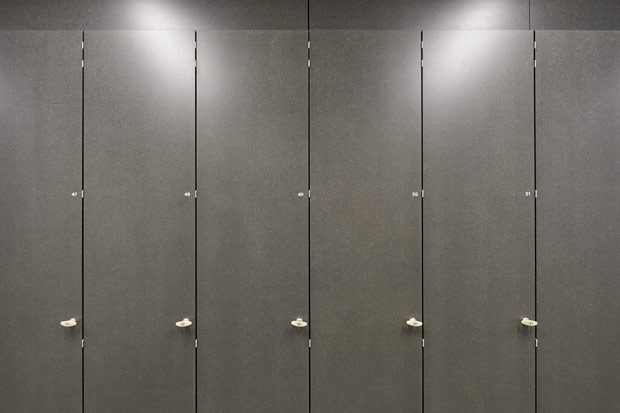 Furniture System 
Comprehensive Range of Fittings 
The TERZA range includes the following parts: Espagnolette locks, rotating knobs, accessories and special fire safety hinges.
Benefits of Terza espagnolette locks:
90° bolt rotation, 360° optional
Same drill pattern for 28/38 mm bolt
Can be used without migration left or right
Rotary handle fixed using bolt
Surface-mountable combo casing at ø30 and 25 mm
Full bar with low-noise plastic guide
Available as inserted model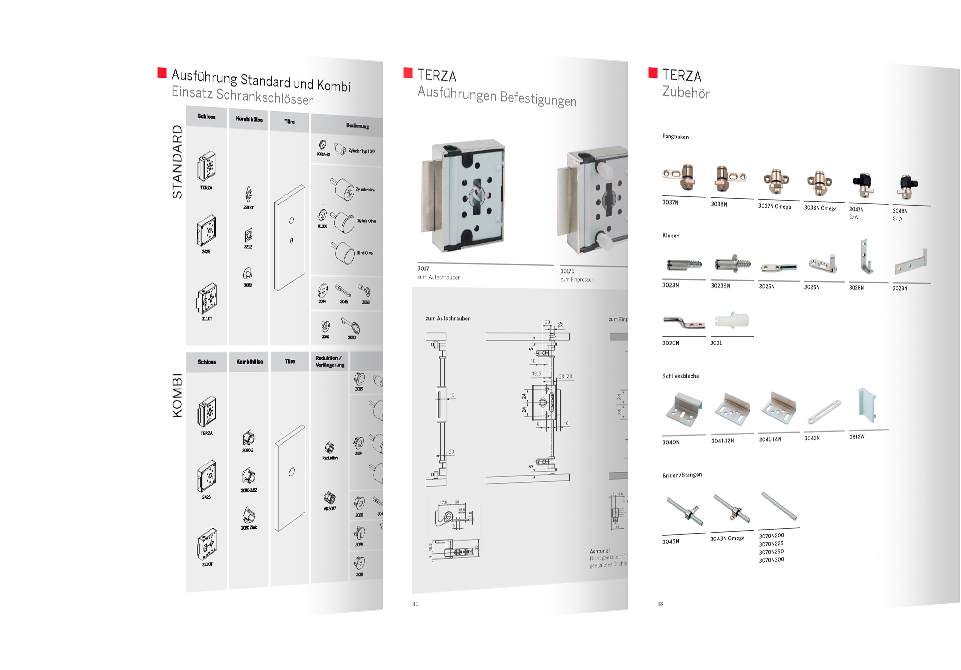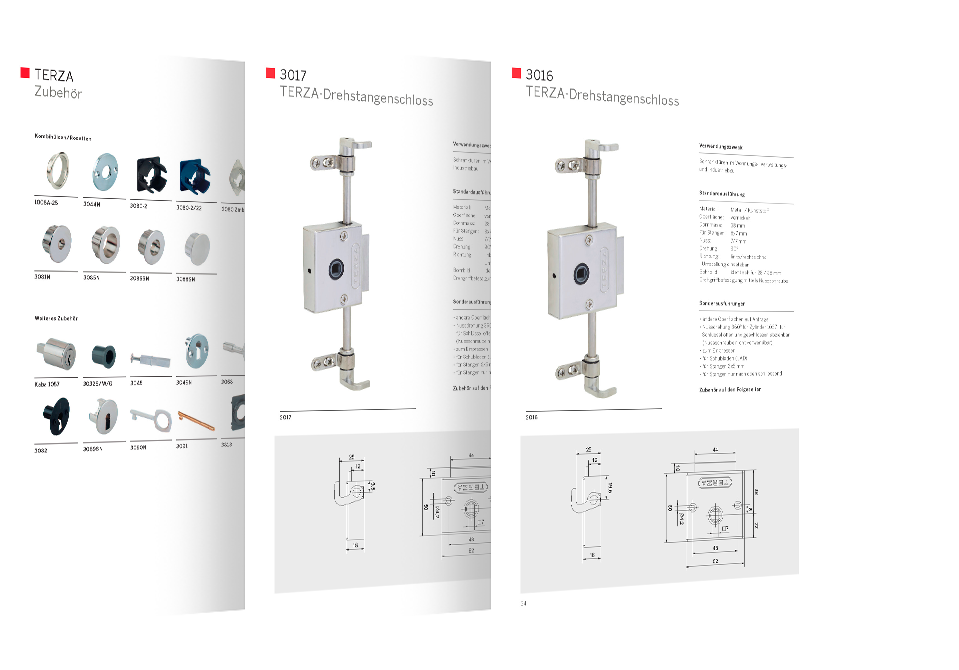 Installation Options 
Standard and Kombi
Kombi installation offers the following benefits:
Simplified installation by centring and aligning the lock on the mount
Simple exchange of handles, keys, cylinders or digital knobs
Same drill hole of Ø 30mm in wood for all closures and locks
i.e. until the building has been completed, and across its whole lifetime, the fittings on the cupboards can be exchanged at any time without requiring any retrofitting.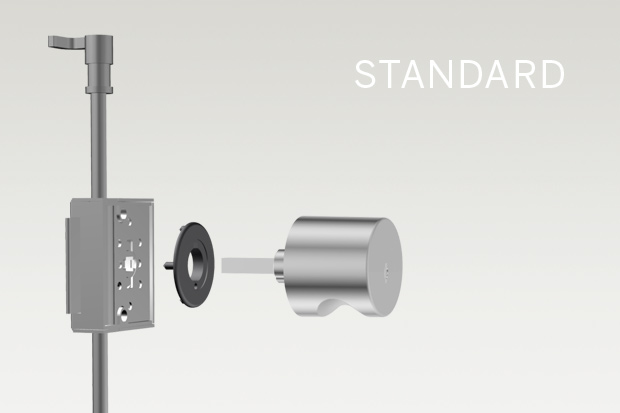 Efficient and Flexible
Converting and Expanding the System
Due to the system's compatibility, analogue knobs can be replaced by digital knobs, for example. So existing systems can be expanded to include valuable features in next to no time.